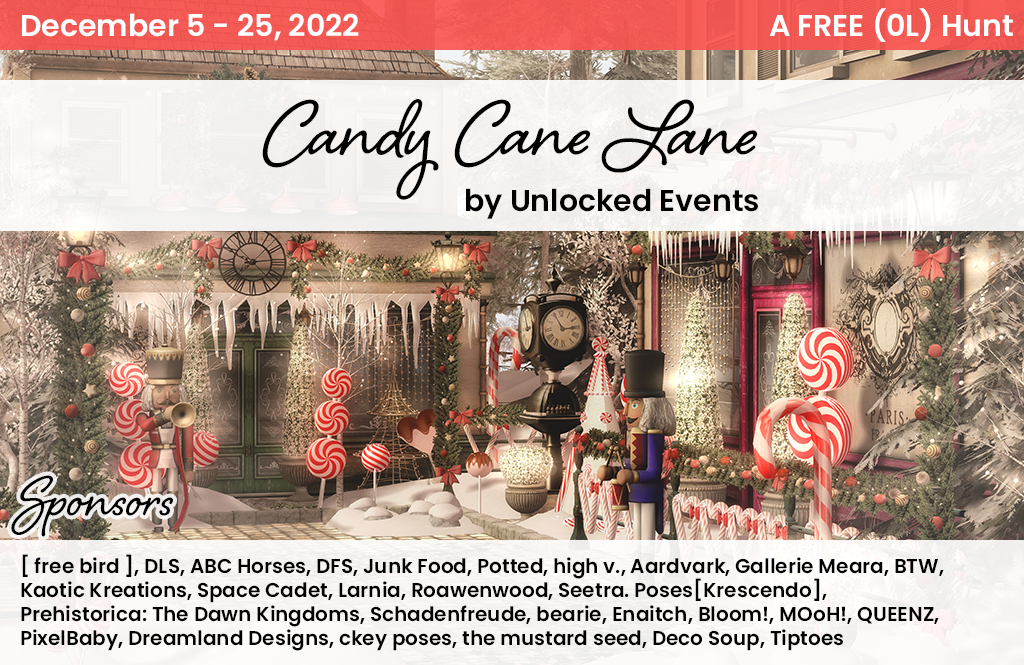 Hunt Rules
This is an

IN-STORE

Event!
We're just doing this for fun, so it's free!
Hunt Prizes MUST be set to 0L!
Give out whatever you want!
After registering, a Hunt Pack will be sent to you no later than Nov 20th with the Hunt Object, Marketing Info and a link to upload your Hint and Ad.
All Info must be submitted no later than 12/1 to take part!
Ads and Hints will be displayed on a dedicated Hunt Website once the Hunt begins.
If you would like to be included on the in-world Hunt sign, please drop your logo on Cortez Brandriss after filling this out BEFORE Nov 15.
Questions? Contact Cortez Brandriss!