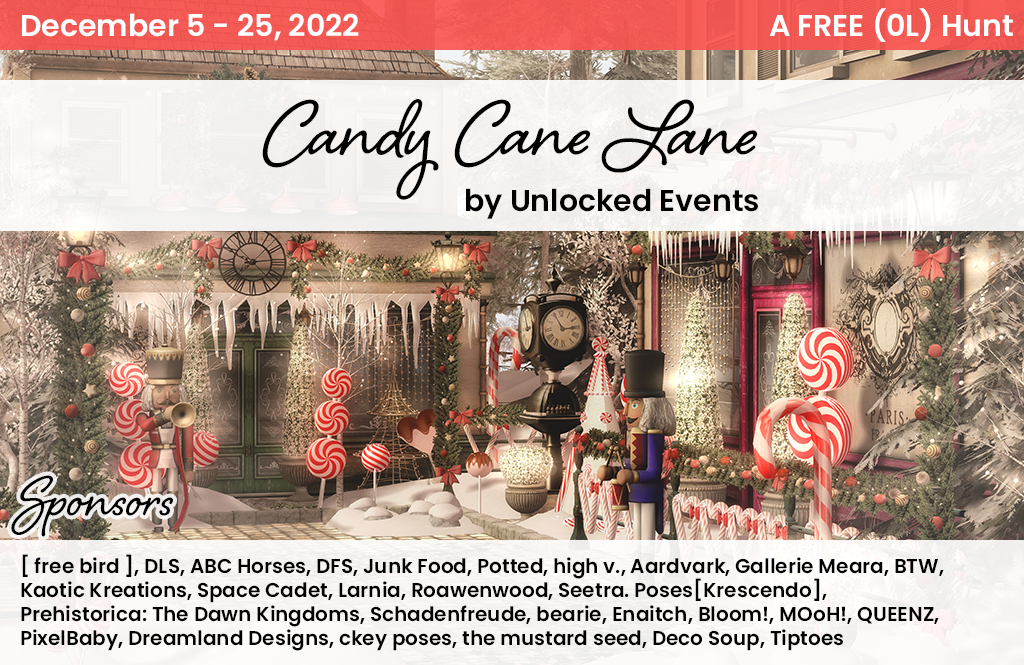 Candy Cane Lane
December 5 - 25, 2022 ~ A FREE 0L Hunt
It's getting colder and that means it's time for sweets, decorations, and lots of fun!
Join us as we celebrate the season with FREE hunt!
If you like our hunt sign, the picture was taken by the amazing Wendz Tempest!
Hints & Prizes
Thank you for participating in the Candy Cane Lane Hunt 2022!